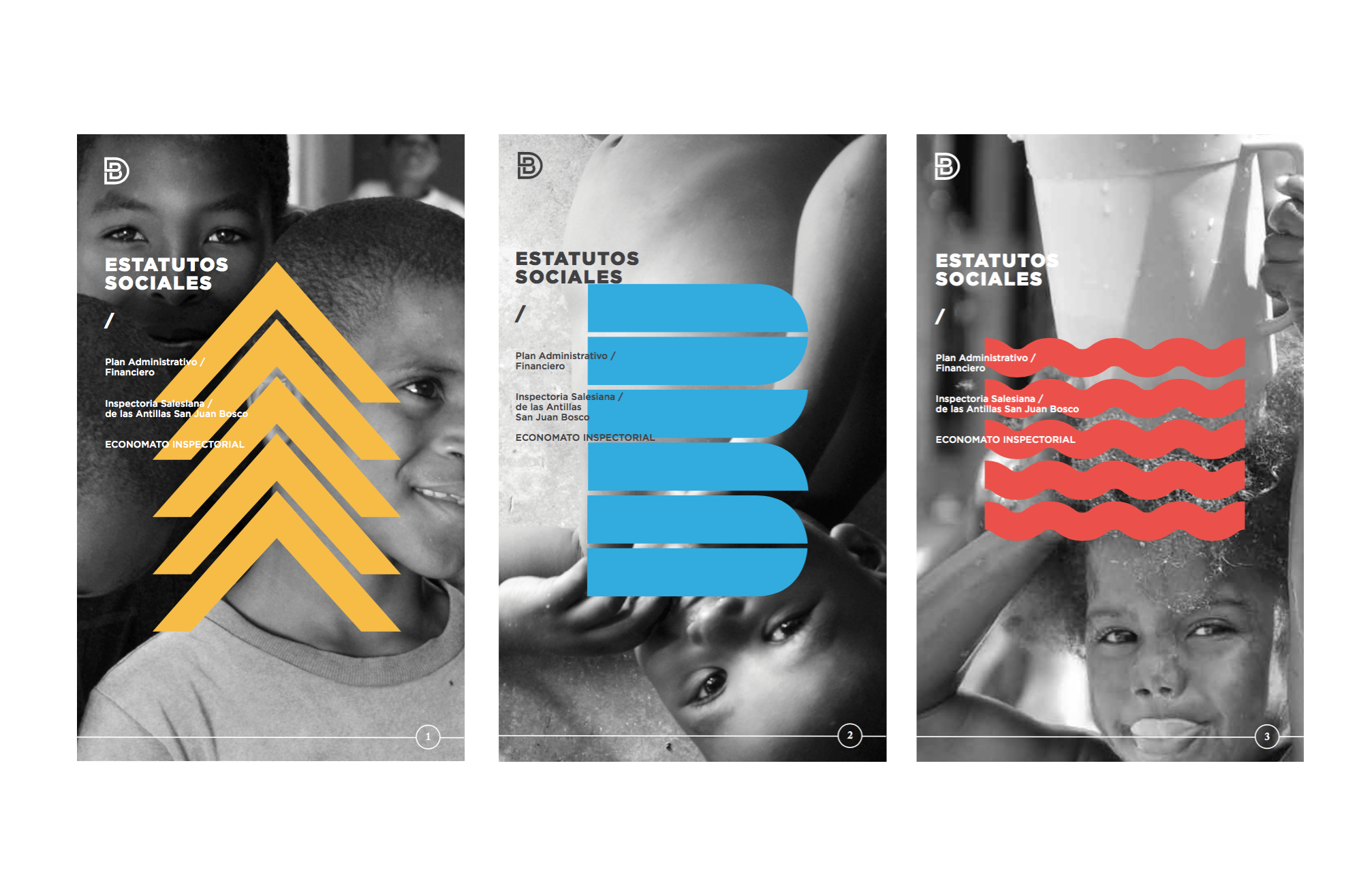 Don Bosco Foundation
Don Bosco is a non-profit committed to human development in the Dominican Republic working with diverse programs as education, small business development, food goods distribution with children and young adults. Having a outstanding 35 years of bettering the Dominican community, they are composed of various missions that have been departmentalized and evolved into almost individual non- profits to pursue more focussed goals.
The foundation's intention is to consolidated the vast departments they have, The Don Bosco Foundation was created to oversee, guide and offer support to each mission. For them I created a monogramed Identity, taking advantage of the social impact that the name Don Bosco has earned in the Dominican community. The identity has a corporate feel, strong graphical elements and sharp geometric typeface that plays in juxtaposition with the soft light photographs of children and young adults that the foundation has worked with.