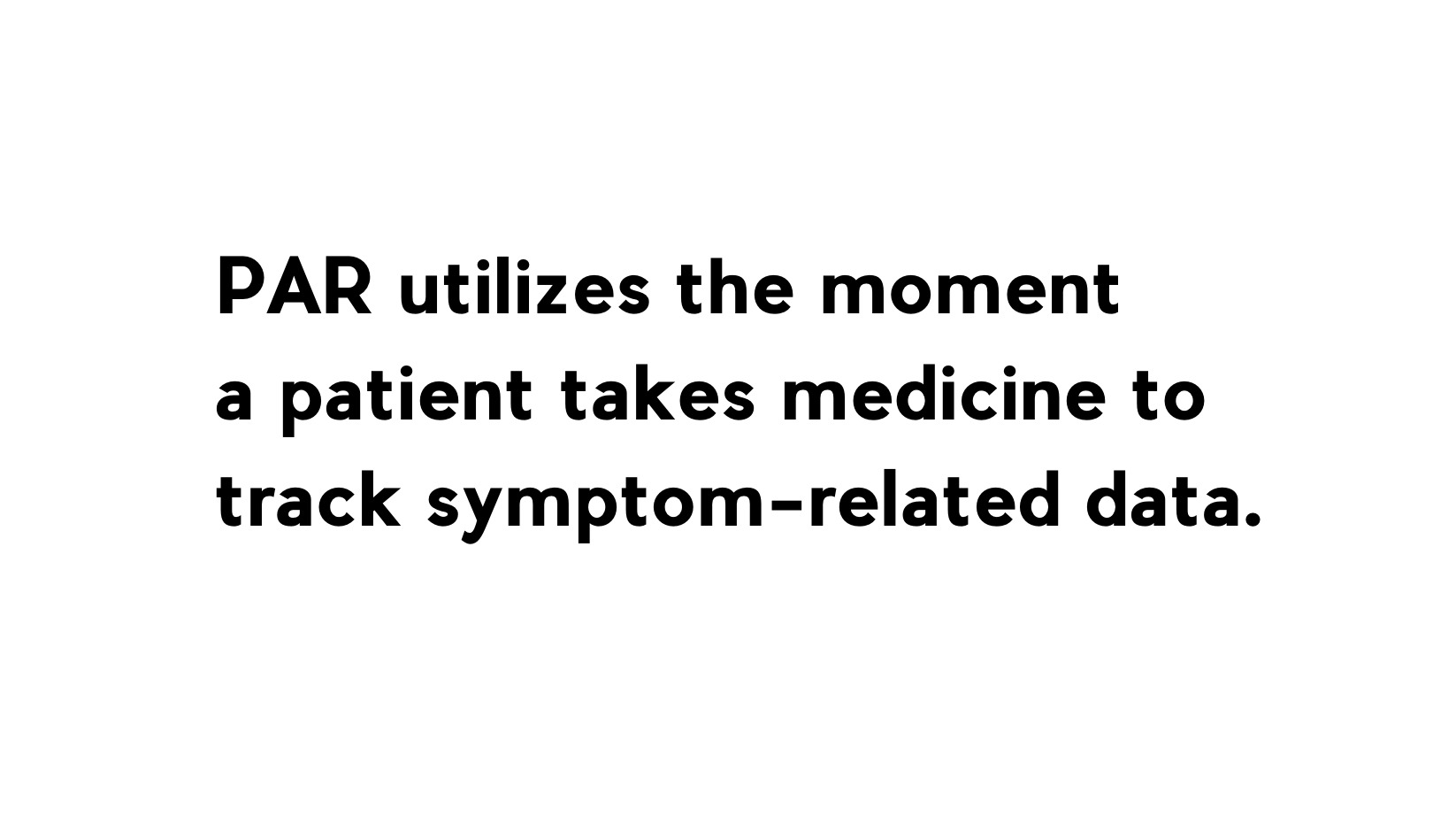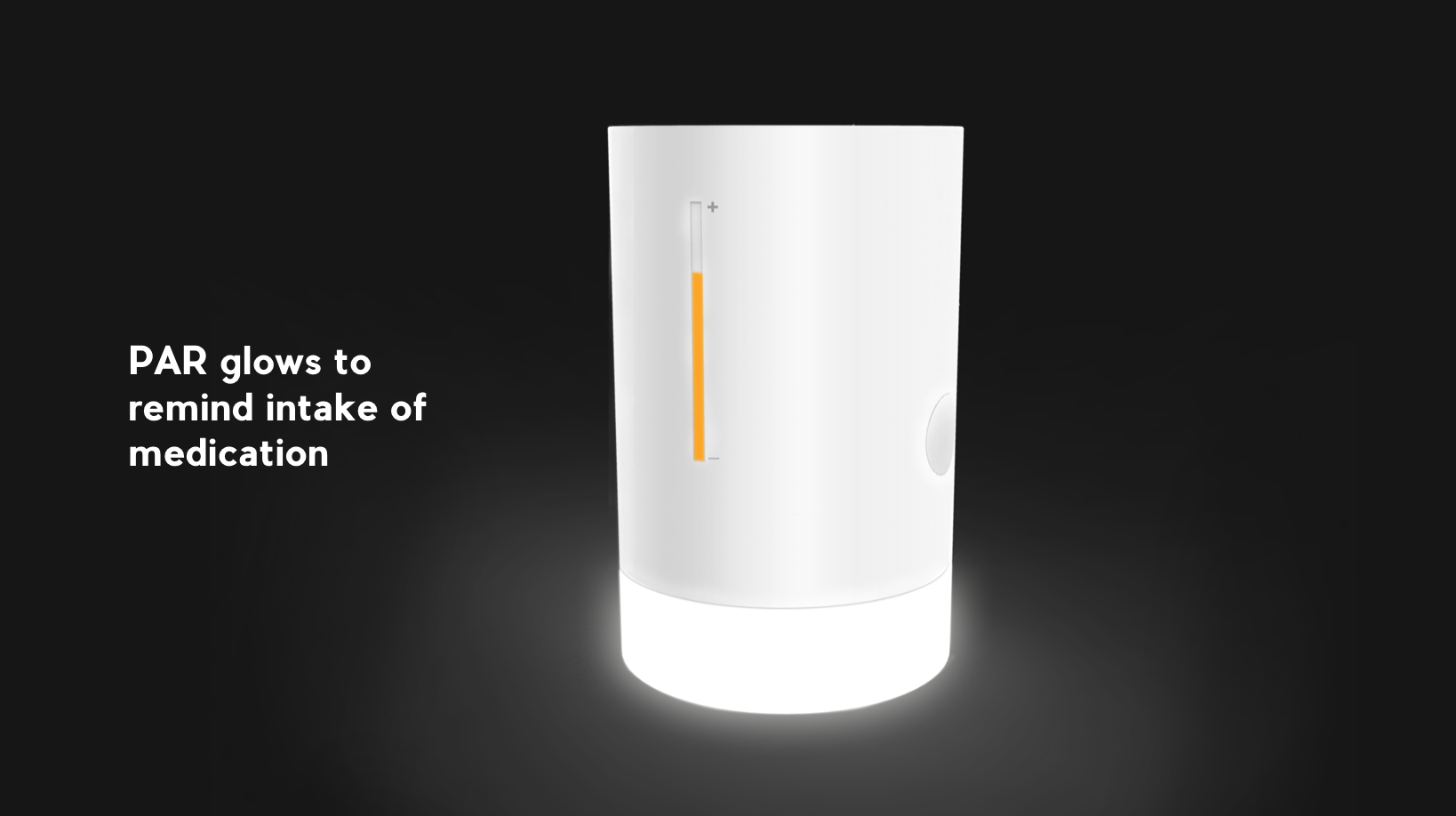 PAR is a self awareness tool that utilizes the moment a person with a mental disorder takes his or her medication to gather and visualize symptom-related data. With PAR, users and their doctors will gain insights that will help them get a more personalized and effective treatment. People who suffer mental illness tend to feel powerless, thinking that their illness is beyond their control. Self-tracking is a way in which people can manage their lifestyles and have a concrete way of seeing their progress, gaining ownership of their own health. We want to empower people through knowing themselves.
One in five American adults experienced a mental health issue in 2014, one in 10 young people experienced a period of major depression and one in 25 Americans lived with a serious mental illness, such as schizophrenia, bipolar disorder, or major depression. PAR is a co-management system for high functioning mental health patients and their doctors. PAR utilizes the moment a patient takes medicine to track symptom related data. It offers easy-to-understand data visualizations that can be shared with the doctors, adding a tool for users and doctors to make better decisions around treatment. PAR reminds users when it is the time to take medicine, helping them to adhere to treatment. Besides mood tracking, PAR can be customized to track various health indicators depending on the patient's condition.
Our product tracks health indicators, offer visualizations that can be shared, stores medication, and reminds people to take pills. By combining these functions in a convenient, easy-to-use and affordable product, our customers may achieve extended periods of wellness.